The Denver Broncos are a team in transition, in many respects. Teddy Bridgwater & Drew Lock both proved that they aren't it at the quarterback position. The team also parted ways with Head Coach Vic Fangio after three seasons with him at the helm. They also have one of the great young running backs in the league waiting in the wings, just waiting for them to part ways with Melvin Gordon. What should we remember from the 2021 Denver Broncos season as we look forward to our 2022 fantasy football drafts?
First and foremost, we have to talk about Javonte Williams. Fantasy Football Twitter went absolutely haywire when, in an early December game, Melvin Gordon could not play. Javonte Williams responded with 29 touches for 178 yards and a touchdown. While this is extremely exciting, this is not what I want you to remember about Javonte. It's this: the man simply breaks tackles. According to pro-football-reference.com, Javonte Williams led the league in raw broken tackles with 31, and he led the league in broken tackle rate, breaking one tackle every 6.5 carries. Javonte, 2018 Derrick Henry, and 2019 Alvin Kamara are the only running backs to break a tackle at a rate lower than one per seven rush attempts since PFR started tracking the statistic in 2018.
So how did Javonte Williams end the year ranked just RB27? Well, probably because he shared a backfield with the RB24, Melvin Gordon. Gordon finished the year with 1,131 total yards and ten touchdowns, compared to Javonte's 1,219 and 7. That's right, Melvin Gordon ended higher… because of touchdowns. Javonte touched the ball 15 more times over the course of the season and also blew Melvin Gordon out of the water on a per-touch basis if you remove touchdowns. If you take out TDs, Javonte ranked eleventh in fantasy points per touch, and Gordon ranked 24th. Melvin Gordon is still "good" but "good" got in the way of "great" for the 2021 Denver Broncos. With Gordon's looming free agency and the pending coaching change, it's likely good won't be in the way much longer.
Utilizing Money Throws and Danger Throws from playerprofiler.com, we can take a look at just exactly how bad Drew Lock and Teddy Bridgewater were for the Broncos this year. Much like a pitcher wants to maximize strikeouts and minimize walks in baseball, so too, do quarterbacks want to maximize money throws and minimize their danger throws. The Broncos notched the seventh-worst danger Money Throw Rate – Danger Throw Rate in the NFL, behind the Jets, Panthers, and Texans. The quarterbacks just didn't do anything (second-lowest money throw rate) and that couldn't offset their twelfth-highest danger throw rate in the league. A quarterback change will go a long way in fixing what ails the Denver passing game.
There isn't much to doubt with the Denver Broncos wide receiver room. Jerry Jeudy was one of the best route runners, not only in the 2020 draft but in the last handful of drafts. Courtland Sutton has shown us his chops already in his career. Tim Patrick is a beast and is one of the better #3 wide receivers in the league. Somehow, Lock and Bridgewater turned this group into the fifth-lowest fantasy points scored by wide receivers in the league. A lot of that has to do with the Broncos having the ninth-fewest pass attempts as well as the sixth-lowest wide receiver target rate. The Broncos hardly passed, and when they did, they went to the tight ends (fourth-highest rate in the league).
That brings us to our last thing to remember about the 2021 Denver Broncos: Noah Fant. Fant was undoubtedly a bust this season, with his TE6 ADP and his TE14 finish, below guys like Hunter Henry, Zach Ertz, and Dawson Knox. What's the reason for this? Well, it's touchdowns. Fant was top-ten in targets, receptions, and yards at tight end, but totaled just four touchdowns. The guys right above him (Dawson Knox) and below him (Pat Freiermuth) in season-end rankings scored 9 and 7 touchdowns, respectively. Among the top-fifty targeted tight ends, they scored a touchdown about every 19 targets, 13 receptions, or 143 yards. For Fant, those numbers scream regression since he was top-ten in all those figures… except, the math on those would come out to five touchdowns. Fant missed out on one touchdown versus league average. Probably because in his first two seasons in the league, Fant was well-below league average in these rates, posting a touchdown every 27 targets, 17 receptions, or 206 yards. The touchdown regression, it seems, came for Fant. Unless he gets a great quarterback, then all bets are off.
Do you want more 2022 NFL discussion? Then check out these links!
Discord!
Podcast!
Patreon!
Twitch!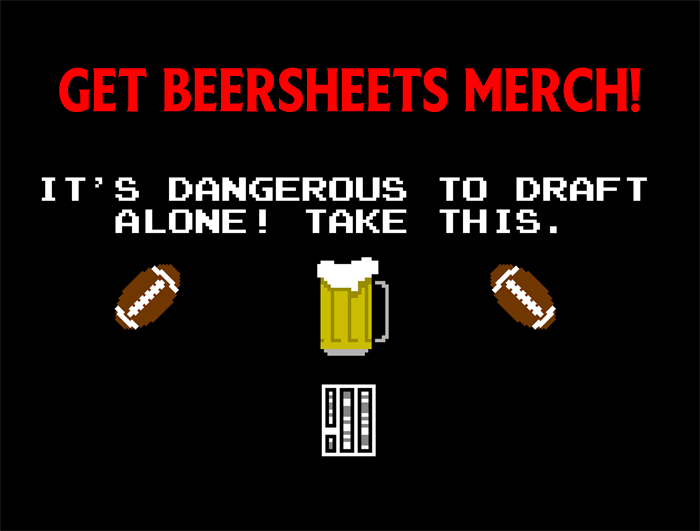 [Image Source: Javonte Williams on Instagram]