Well, if you're here, congratulations on making the fantasy football finals in your league! You have just one week left to add the hot pickups off of the waiver wire. Perhaps a Rashaad Penny or a Justin Jackson is what the doctor ordered? I also stood in for Waleed Ismail to get you the waiver wire additions this week. But, I'm usually like the Grim Reaper, give you an ever-updated list of who you should remove from your fantasy football rosters for better, or at least non-COVID-having, players. The advice below assumes that you have a week seventeen championship. Because there's no reason to play in week eighteen. As such, there are some one-week guys who I am giving the ax, despite the fact they may return in week eighteen. They might as well be out for the season for our purposes.
For the purposes of this article, we cut off the list at 50% roster rate. There's no reason to tell you to cut Ashton Dulin, for example. And, as always, everyone's roster situation and waiver wire are different. These aren't all definite cuts, just guys to put on your shortlist.
Quarterback Cut List
Ryan Tannehill, Tennessee Titans (63% rostered)
Tannehill had his big return-to-form game in week sixteen, and it came out to the tune of 209 passing yards, one touchdown, and 22 rushing yards. Not exactly what you want from Ryan Tannehill, even in a 2QB league. Still, he's been a massive disappointment, and as soon as he gets A.J. Brown back, he loses Julio Jones (more on that later). The Titans have the Dolphins in the docket, so go ahead and move on from Tannehill at this point.
Derek Carr, Las Vegas Raiders (60% rostered)
It makes me feel good to know how small my reach actually is. Carr has been a mainstay of this list for weeks now, and he has done little to make me look silly for it. He has just five passing touchdowns and four interceptions in the last six games, to go with 256 passing yards per contest. Since Carr doesn't run, that is pretty much his output those weeks. His 373 passing yards against Dallas led him to his only output over 12.5 fantasy points since November 21.
Matt Ryan, Atlanta Falcons (50% rostered)
Since Matt Ryan threw for 283 yards and four touchdowns in week four, he has 11 touchdowns, eight picks, and 233 yards per game, in eleven contests. He's QB32 in that timeframe and has scored fewer PPR points than D.K. Metcalf—a struggling wide receiver—in that span. Yet he's still 50% rostered. What are we doing, here?
Running Back Cut List
Let's get these guys off the bat because they're out or likely out for week seventeen:
James Robinson, Jacksonville Jaguars (98% rostered): Torn Achilles, out for the season.
Clyde Edwards-Helaire, Kansas City Chiefs (97% rostered): Collarbone injury.
Darrell Henderson, Los Angeles Rams (96% rostered): Placed on IR with a knee injury.
Miles Sanders, Philadelphia Eagles (92% rostered): Hand fracture, declared out.
Leonard Fournette, Tampa Bay Buccaneers (77% rostered): Placed on IR with an ankle injury.
Now, for the rest of the cut list candidates
Saquon Barkley, New York Giants (99% rostered)
Now, this one is spicy, but it's one I've wanted to put on the list for a while. Saquon has six games since he's returned from his ankle injury, and he's turned in three top-24 games in that timeframe, and zero inside the top-ten. And this is in full-PPR, which takes advantage of his targets. If you're in a non-PPR league, he's nigh-on useless unless you need seven points. He's been top-25 once since returning from IR in week eleven in non-PPR.
Melvin Gordon, Denver Broncos (91% rostered)
Melvin had eight touches and finished with as many fantasy points as I did this weekend, totaling seven carries for -4 yards, and one catch for 4 yards. The Denver offense has fallen apart with Drew Lock at the helm, and they get the Chargers next week. This one might come back to bite you, but it could be just the bomb to drop on your opponent's roster for next week.
Mike Davis, Atlanta Falcons (52% rostered)
Davis averages 41.7 yards per game, and 2.4 catches, since Halloween. The next time he plays will be 2022. What is the point of having him around? For his one touchdown in the last nine games?
Wide Receiver Cut List
Like the running backs, it's a bloodbath out there at wide receiver. So, let's get these injury or COVID-related cuts out of the way:
Mike Evans, Tampa Bay Buccaneers (99% rostered): Placed on COVID-19 IR (hold to see)
Mike Williams, Los Angeles Chargers (93% rostered): Placed on COVID-19 IR, declared out.
Adam Thielen, Minnesota Vikings (97% rostered): Thielen re-aggravated his ankle sprain and gutted his way through week sixteen. But, I don't see him playing in week seventeen thanks to that.
Julio Jones, Tennessee Titans (77% rostered): Placed on COVID-19 IR, and not worth hanging onto.
Chris Godwin, Tampa Bay Buccaneers (67% rostered): Currently on IR.
DeAndre Hopkins, Arizona Cardinals (66% rostered): Currently on IR.
Courtland Sutton, Denver Broncos (69% rostered):
The Drew Lock Era got off to an inauspicious start. Courtland Sutton and Jerry Jeudy combined for nine targets and 93 yards, with Sutton working as the underneath guy. There's no reason to keep him around on your fantasy roster.
Calvin Ridley, Atlanta Falcons (57% rostered):
Even if Ridley made a miraculous return this week, he hasn't been around the Falcons since week seven. You wouldn't be starting him this week.
Tight End Cut List
T.J. Hockenson, Detroit Lions (55% rostered—on IR), and Pat Freiermuth (52% rostered) are both injury-related cuts.
Jared Cook, Los Angeles Chargers (61% rostered)
The Broncos are last in the league in fantasy points allowed to tight ends relative to their average output. Jared Cook is a marginal play at best, with zero HPPR double-digit days since their week seven bye. You can move on from Cook unless you are exceptionally desperate.
Do you want more 2021 NFL discussion? Then check out these links!
Discord!
Podcast!
Patreon!
Twitch!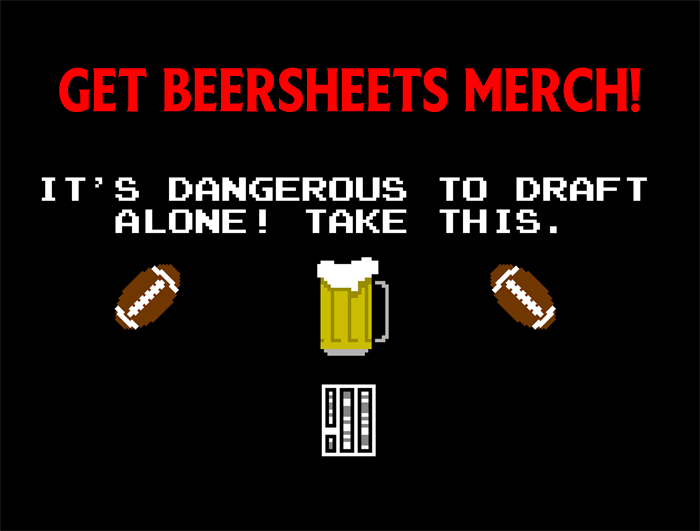 [Header Image Source: https://upload.wikimedia.org/wikipedia/commons/8/8c/Ryan_Tannehill_2019_10-13.jpg under CC-SA 4.0]