NFC Divisional Round Matchup:
#5 Tampa Bay at #2 New Orleans
(O/U 50, Saints -3.5)
Sunday, January 17, 3:40 PM PST (Fox)
The NFL really did it the smart way this weekend, and they saved the best for last. There are so many storylines swirling around this NFC Wild Card matchup. You have Brady versus Brees, round three. You have what might be Drew Brees' last game. There's also the Mike Evans versus Marshon Lattimore subplot. None of that even gets into the fact that this is two rivals playing in the NFC Divisional Round to guarantee at least one NFC South team in the NFC Championship Game. How can the Buccaneers be the team in the NFCCG, in an upset? What can the Saints do to stave that off?
How the Tampa Bay Buccaneers Win
Key Player: Mike Evans
Mike Evans versus Marshon Lattimore, round… a million. The wide receiver and the defensive back have come to blows on the field before, so to steal a cliché, "there's no love lost." And to steal another one, "things could get chippy." These two players have gone against each other seven times since Lattimore's rookie year. In these games, Evans went for 0, 2, 13, 55, 64, 86, 147 yards in these contests. You can see that this is truly a mano a mano battle here where sometimes Evans wins, and sometimes Lattimore erases Evans from the game. For his career with Lattimore around, he averages just two-thirds the yardage in his games against the Saints compared to the rest of his games. But, you can see those numbers lie as Evans is far more boom/bust than that. They will need a Good Mike Evans game here.
Key Statistic: RB Yards Per Opportunity
We've already seen these two teams bash into each other twice this season. In those games, Alvin Kamara averaged just 58 yards, compared to 120.9 yards per game in his other 13 games this season. He doesn't have a lot more opportunities in his games against other teams (20 opportunities against the league, compared to 17.5 against the Bucs). Unfortunately, Alvin Kamara's yards per opportunity plummets. He gets just 3.3 yards per opportunity against the Buccaneers, compared to 6.0 against the rest of the league. This is Tampa Bay's calling card, as they rank #31 in yards per opportunity allowed, at 3.99 yards per opportunity. The #32 team? New Orleans, with 3.98 yards per opportunity. The two teams allow a difference of .008 yards per opportunity… nearly identical.
Key Position Group: Linebackers
The New Orleans Saints love three things: slants, dump-offs to Alvin Kamara, and passes to Jared Cook. All of these will require big games from the Buccaneers linebacker corps to stop. Well, they do a great job of stopping opponents. Both Devin White (fifth) and Lavonte David (#22) rank in the top-25 in tackles this season. According to pro-football-reference, Lavonte David and Devin White were the first-and-second most targeted linebackers this year, with 92 and 86 targets, respectively. Out of 70 qualified linebackers, Lavonte David allowed the eighth-fewest yards per target. Devin White was much worse, allowing 7.3 yards per target (though he ranked 19/70 in this statistic). The linebackers will need to do a lot to disrupt this passing game if the Buccaneers want to knock off the Saints.
How the New Orleans Saints Win
Key Player: Michael Thomas
Slant Boy and Drew Brees, prior to last week's game against the Bears, had finished exactly two games together this season. Both came against the Tampa Bay Buccaneers. They played in three, but Brees' chest exploded at the end of the first half against the 49ers. Brees and Michael Thomas couldn't really get on the same page in those games. In his two games against the Buccaneers this year, Evans combined for 8 catches for 68 yards on 11 targets. Pretty pedestrian figures. The Saints are hoping for something more along the lines of Michael Thomas' Wild Card round figures: five receptions for 73 yards and a touchdown.
Key Statistic: Interceptions
Tom Brady hasn't beaten the New Orleans Saints in a Tampa Bay uniform yet. In his two games against NOLA this season, Brady threw five interceptions. That's one fewer than he had in 2010 and 2016… combined. He had just 12 picks all year, so the Saints befuddling Brady led directly to almost half of his picks. Brady needs to keep the ball between himself and the receivers to win this one. By the way, those 12 picks this year? Those tie for the most picks Brady has thrown in a year in the last decade. It's normally an uphill battle to wait for Tom Brady interceptions as part of your game plan, but the Saints do it with ease.
Key Position Group: Offensive Line
The Buccaneers boast one of the best defensive lines in the entire NFL. They rank third in the NFL, pressuring opposing quarterbacks on 27.2% of dropbacks, and fourth with 48 sacks. The Buccaneers also allow the lowest yards per carry to running backs, thanks to the run stuffers upfront. For the Saints to win, they will need to counteract both these forces. Luckily, they are well-equipped upfront. The Saints allowed the third-fewest pressures in the league (101), meaning they kept Drew Brees (and Taysom Hill) relatively clean all season long. The OL also provided a significant upfront push. Their 2.8 yards before contact per attempt ranked fifth in the league. They'll need every bit of that upfront attack to stave off the tough Buccaneers defensive line.
If this has you hankerin' for some fantasy sports, try out Fan Duel! That link lets them know we sent you! It also gets you a 20% deposit match up to $500!
Then, follow Football Absurdity on Twitter!
After that, get free fantasy football advice by joining our Discord!
Finally, if you like what you read here, check out our podcast and our Patreon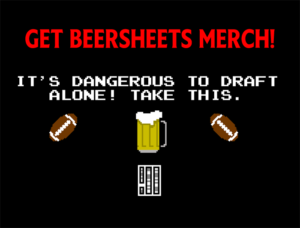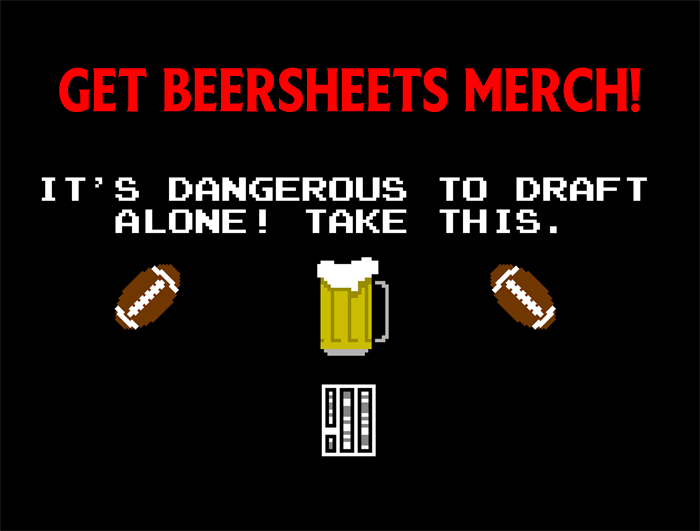 [Image Source: https://upload.wikimedia.org/wikipedia/commons/2/2d/Aaron_rodgers_2014.jpg, cropped under CC BY SA 2.0]